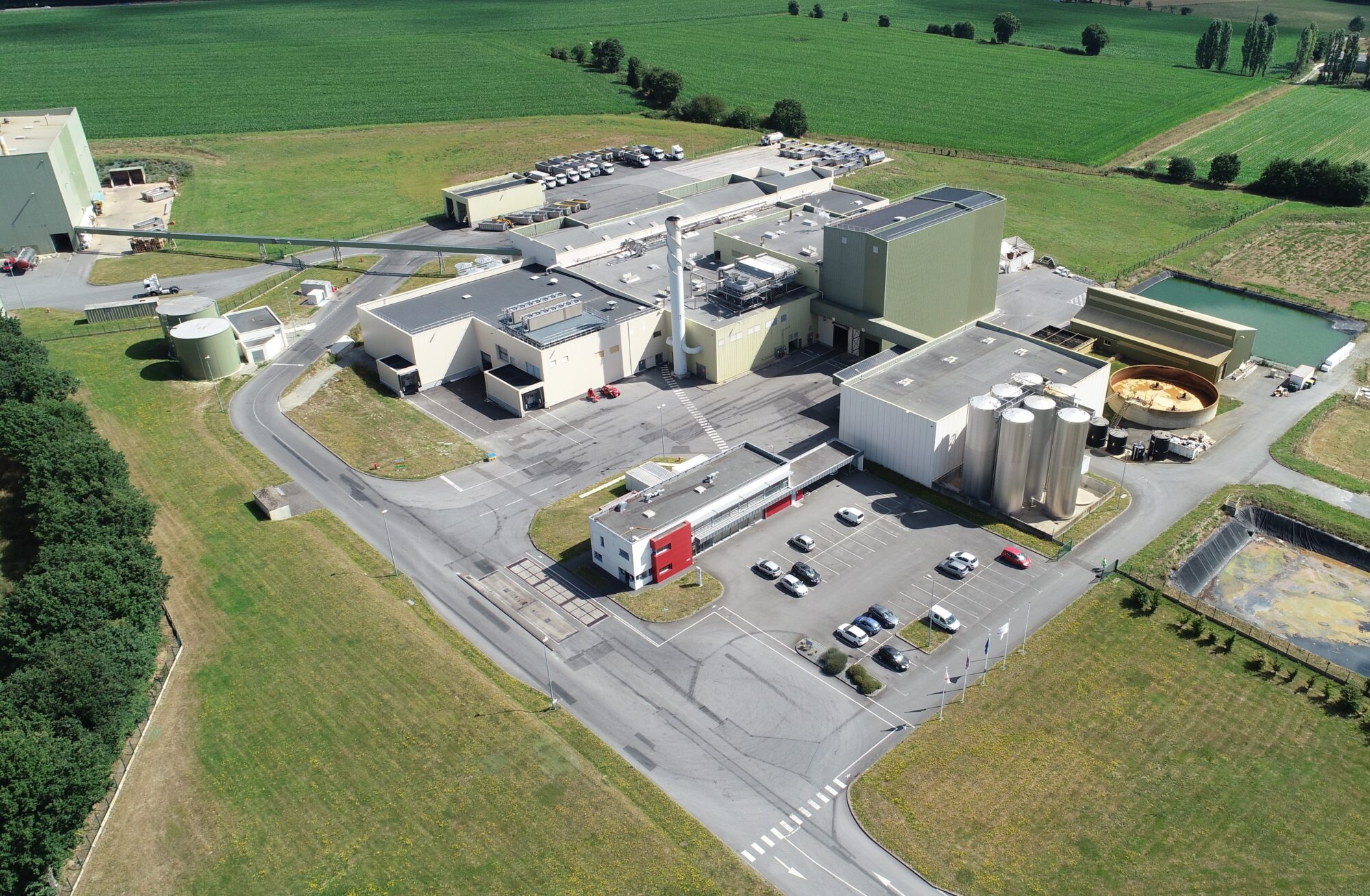 CORNILLE : UP-CYCLING BOVINE CO-PRODUCTS WITH A STRONG COMMITMENT TO EXEMPLARY CSR
Since 2001, CORNILLE, an expert in the processing of bovine co-products, has been designing and producing high value-added natural ingredients of 100% bovine origin at its site near Rennnes (Brittany).
CORNILLE collects 120 000 tons of raw materials each year from its partners : the slaughterhouses and cutting plants, of the AGROMOUSQUETAIRES (SVA Jean-Rozé) and BIGARD groups, located in the west of France.

CORNILLE process them (without any chemicals) into fats, dehydrated proteins and bone meal.
These ingredients and products meet the highest requirements of the European industries, for food, animal feed, petfood, oleochmical, biofuel and fertilizing sectors.
HIGH-TECH INDUSTRIAL KNOW-HOW
Thanks to :
Our size (CORNILLE is n°1 in bovine co-product processing in France)
Our technology (latest generation transformation tool, innovative industrial processes, full automation, production monitoring, 100% physical/natural transformation lines)
The optimization of collection in western France, the quality and freshness of the raw materials that are processes upon receipt in our factory.
The know-how and expertise of our staff
We recover 100% of co-prodcuts. We have a full control over product quality. And we are working to optimize our water consumption and reduce our carbon footprint.